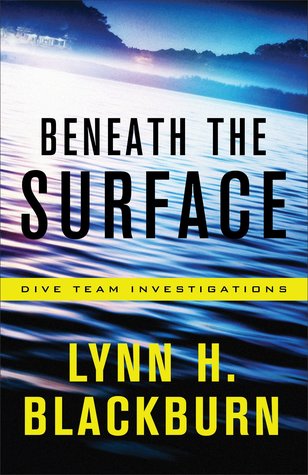 Wow!  What a fantastic book – filled with suspense, excitement, action and romance!  But there was also a journey towards God with some really great truths written.  "Life is hard… Everyone has tough stuff.  There's no perfect relationship or perfect job or perfect house that will somehow make your life easy.  What throws us for a loop is when life is hard in ways we weren't prepared for.  Divorce.  Illness.  Disability.  Money problems.  Rebellious kids."
I really enjoyed reading this book – actually, other than quick bathroom breaks, I don't think I put it down until I was done!  Highly recommend!!!  I was so fortunate to receive a copy of this book from the publisher. I am freely writing a review – all thoughts and opinions are my own.
She thought she'd be safe when she moved back home. She was dead wrong.

After a harrowing experience with an obsessed patient, oncology nurse practitioner Leigh Weston needed a change. She thought she'd left her troubles behind when she moved home to Carrington, North Carolina, and took a job in the emergency department of the local hospital. But when someone tampers with her brakes, she fears the past has chased her into the present. She reaches out to her high school friend turned homicide investigator, Ryan Parker, for help.

Ryan finds satisfaction in his career, but his favorite way to use his skills is as a volunteer underwater investigator with the Carrington County Sheriff's Office dive team. When the body of a wealthy businessman is discovered in Lake Porter, the investigation uncovers a possible serial killer–one with a terrifying connection to Leigh Weston and deadly implications for them all.

Dive into the depths of fear with an exciting new voice in romantic suspense. Award-winning author Lynn H. Blackburn grabs readers by the throat and doesn't let go until the final heart-pounding page.
The Author:    Lynn H. Blackburn is the author of Hidden Legacy (Love Inspired, June 2017) and Covert Justice, winner of the 2016 Selah Award for Mystery and Suspense and the 2016 Carol Award for Short Novel. Blackburn believes in the power of stories, especially those that remind us that true love exists, a gift from the Truest Love. She's passionate about CrossFit, coffee, and chocolate (don't make her choose) and experimenting with recipes that feed both body and soul. She lives in South Carolina with her true love, Brian, and their three children.